Cruise Center Baakenhöft
Grandeswerderstraße 1 (Baakenhöft) I 20457 Hamburg
10 - 700 persons
at the water
state-of-the-art
Large-scale, modern, at the place where people meet: At the Cruise Center Baakenhöft, you can plan your events where cruise ships from all over the world dock and undock. In Hamburg's youngest district - HafenCity-, where the Elbphilharmonie, the city's landmark, is located and the time-honored Speicherstadt is adjacent, this event location invites you to meetings, conferences and diverse evening events in front of a breathtaking backdrop.
Cruice Center Baakenhöft
On to new shores, on to new event possibilities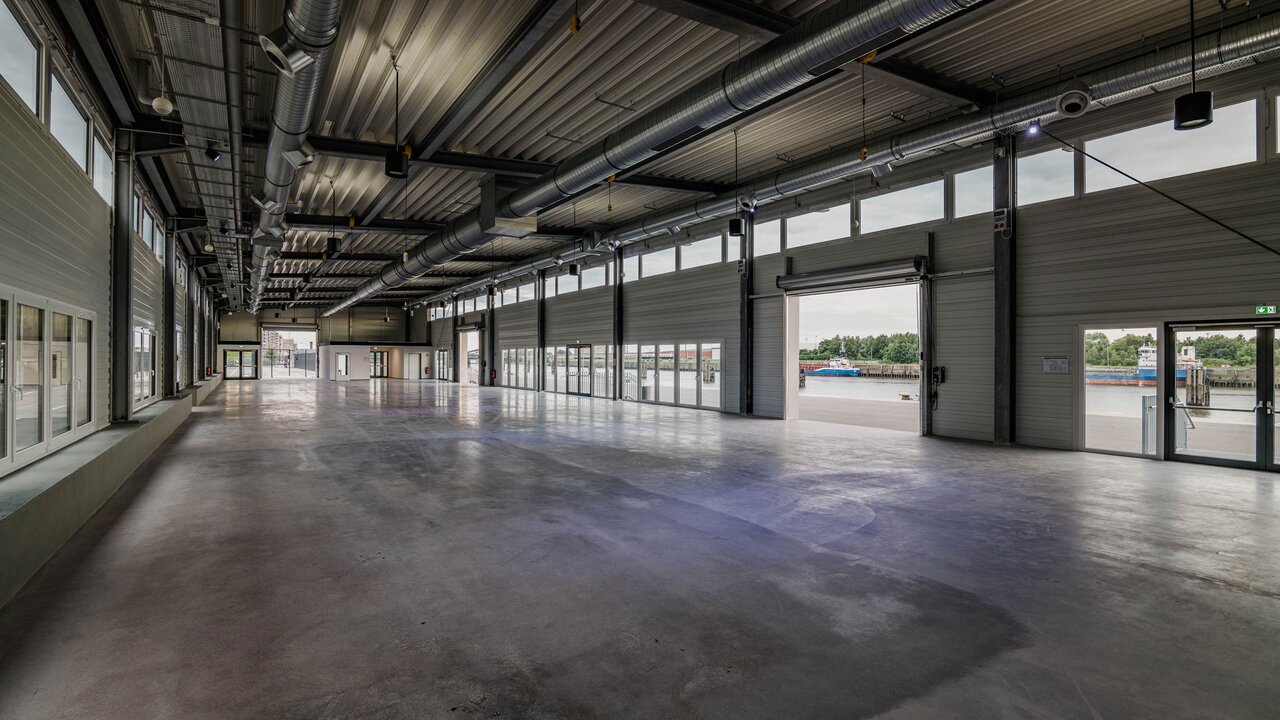 Celebrate at the gateway to the world
Think big, especially when it comes to your events: with the Cruise Center Baakenhöft, another important location in the handling of cruise ships opened in 2020 at the Cruice Center HafenCity. Covering an area of 800 m², the newly constructed steel hall with its modern-functional charm offers space for up to 700 people. The associated quay operation area at the Elbe also offers a wide range of possibilities for indoor and outdoor event combinations. With its central location, your guests can not only reach the location by public transport, but also arrive by car at the in-house parking lot with a capacitiy for up to 70 cars.
Features
accessible
boarding rooms
daylight
parking space
WiFi
access to public transportation