Vintage car rallye
The perfect incentive for your team!
A journey through time in a vintage car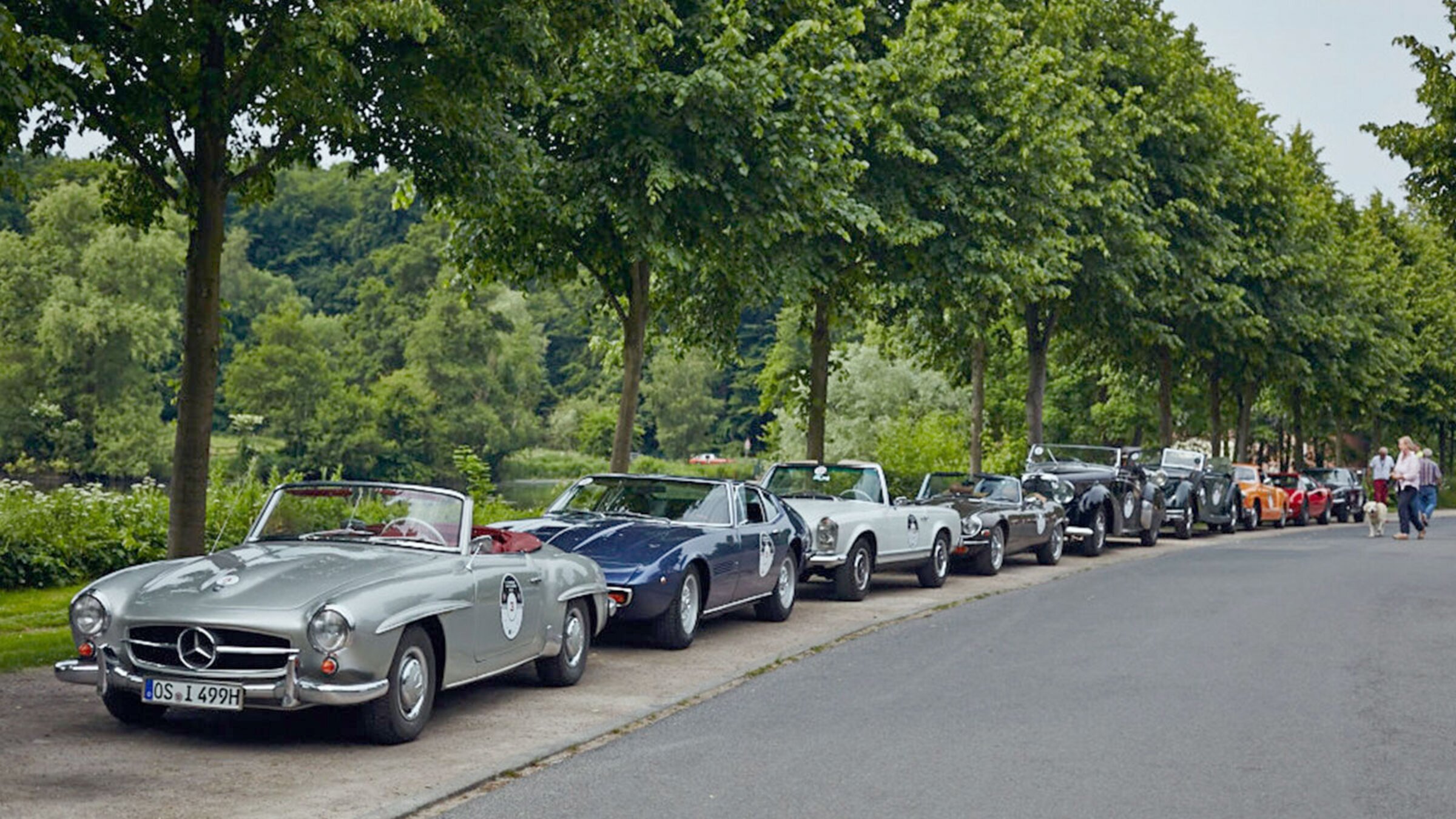 Whether as a teambuilding, incentive or programme
within the framework of your event
Your employees and customers will not soon forget this special exploratory trip through the Hanseatic city!
Our partner for the experience is none other than Claus Mirbach, one of the first to start trading classic cars in Europe. The inventor of the name OLDTIMER (vintage car) opened his first shop in Hamburg in 1958 and has acquired an enormous knowledge of the automobiles of bygone times over the decades. His unique collection of roadworthy classic cars and OTTOCHROM's broad vehicle platform make it possible to enjoy a first-class city tour in a traditional style:
After a small reception, you will receive your "road book" in which your rally route is marked - printed in the classic way and without technical assistance! In teams of two or three per car, you will rely on your navigation skills and teamwork and discover the most beautiful corners of Hamburg and the surrounding area, pass "drive-through controls", pass time tests and answer questions about the vehicle, sights and general knowledge. In the process, you will be well equipped with stickers, signs, watches, spare canisters and necessary tools.
In addition to the owners of the classic cars, who will personally give you an introduction to their vehicle, the CLAUS MIRBACH team will always be there to support you with the briefing, the division into groups and all questions about the rally. As soon as the most important things have been clarified, off you go: the Speicherstadt, Hafencity, the Elbphilharmonie and the picturesque greenery of the Hamburg surroundings are just a selection of the hotspots that will be visited.
Combine the outdoor spectacle with your incentive. Whether for small groups of 10 or more or larger teams of 200 or more - together with the CLAUS MIRBACH classic car agency, we plan your rally according to your wishes and requirements, also specifically with regard to coaching and training your team. The highlight here: If you wish, your rally day can be rounded off with an award ceremony and personalised trophies!
Feel free to ask us and find out more!
We will send you a non-binding offer on request.