Charter your ship for the Hamburg Hafengeburtstag
Celebrate your businessevent at the Hamburger Hafengeburtstag from the 8th – 10th of may, directly on the water!
Be part of the biggest harbour festival worldwide
Each year, thousands of people come together to celebrate the birth of the Hamburg habour. Because here, right above the Elbe river, beats the heart of the biggest harbour festival worldwide.
True to the motto "You only have birthday once a year" the Hamburg harbour enjoys its special day until the last minute. Experience the 831th Hamburg Hafengeburtstag from the 6th to 8th May 2022 on board of a traditional Windjammer. Be part of the parade and sail side to side with all the other attendees along the Elbe river – book your ship exklusively for your business event and experience together with colleagues, employees and customers the most beautiful event at the Hamburg harbour.
Impressions of the event
-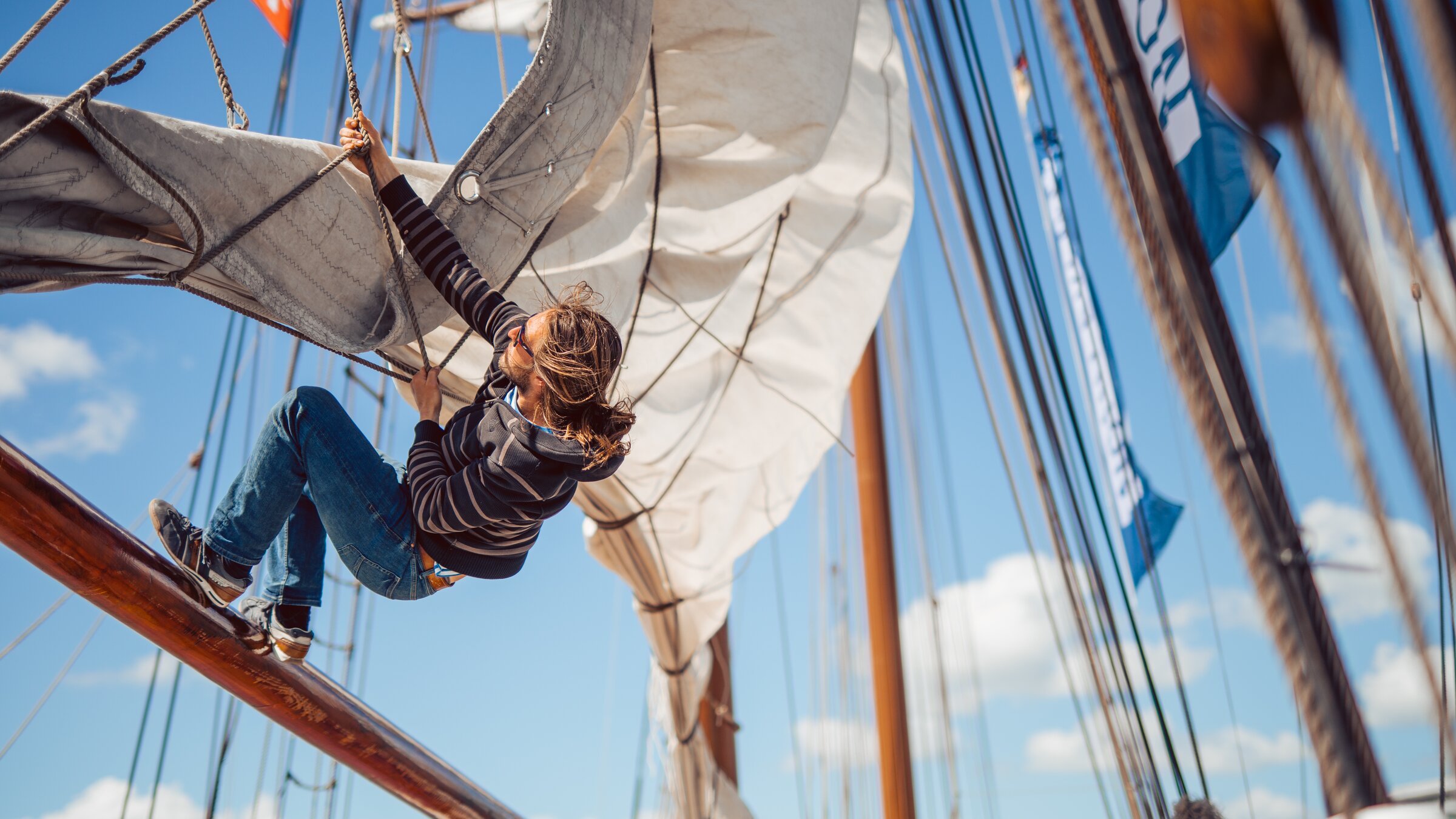 Hamburg, our pearl! Do not miss any of the unique highlights of the Hamburg Hafengeburtstag on land and on the water.
Impressive entry and exit parades with musical accompaniment and accompanying moderation

Guestships of the AIDA family

Fireworks on Friday

Tug balett

Opening of the Hamburg Hafengeburtstag on board the Cap San Diego

Sailing along the Elbphilharmonie, the Landungsbrücken and the Hamburg fishmarket

Enjoy the festival in the Port of Hamburg to your taste: Relax with us on board or pack with the sail properly! Either way - your guests can enjoy their sailing trip individually!
We plan your event.
Request your non-binding offer here.