Panoramadeck
Dammtworwall 15 I 20355 Hamburg
10 - 450 persons
Panorama view
state-of-the-art
Take your event to a new high at this very special location! To be found on the 23rd floor of the EMPORIO, on the Gänsemarkt square in the heart of the city, the Panoramadeck is one of the highest event venues in the city. Its 360° panoramic views over Hamburg will take your breath away, not to mention that of your guests, and make your event into an absolutely unforgettable experience.  Hold your conferences, meetings, weddings or parties here on over 1000 m², with ideal transport connections, state-of-the-art furnishings and equipment, and a modern atmosphere. The Panoramadeck is the perfect host venue for events at the very highest level – literally! An intelligent room layout means that this venue can offer you a whole series of arrangements for business and private occasions of any size. Hold your gala dinner, corporate event, birthday party or wedding in the spacious AUSSICHTSREICH or LOGENPLATZ rooms. An integrated bar creates a modern atmosphere. Floor-to-ceiling windows allow the rooms to be flooded with daylight during the day, and offer a breathtaking outlook in the evening, when the stars will seem almost close enough to touch.  Anyone planning conferences, meetings or workshops will find state-of-the-art equipment for business occasions of any kind in the FREIRAUM meeting rooms and four BOARDROOMS. With intelligent room configurations thanks to partition walls, and state-of-the-art flatscreen technology, not to mention the spectacular view and a catering programme tailored to your requirements, these facilities offer the perfect basis for important business meetings.  
Panoramadeck - Aussichtsreich & Logenplatz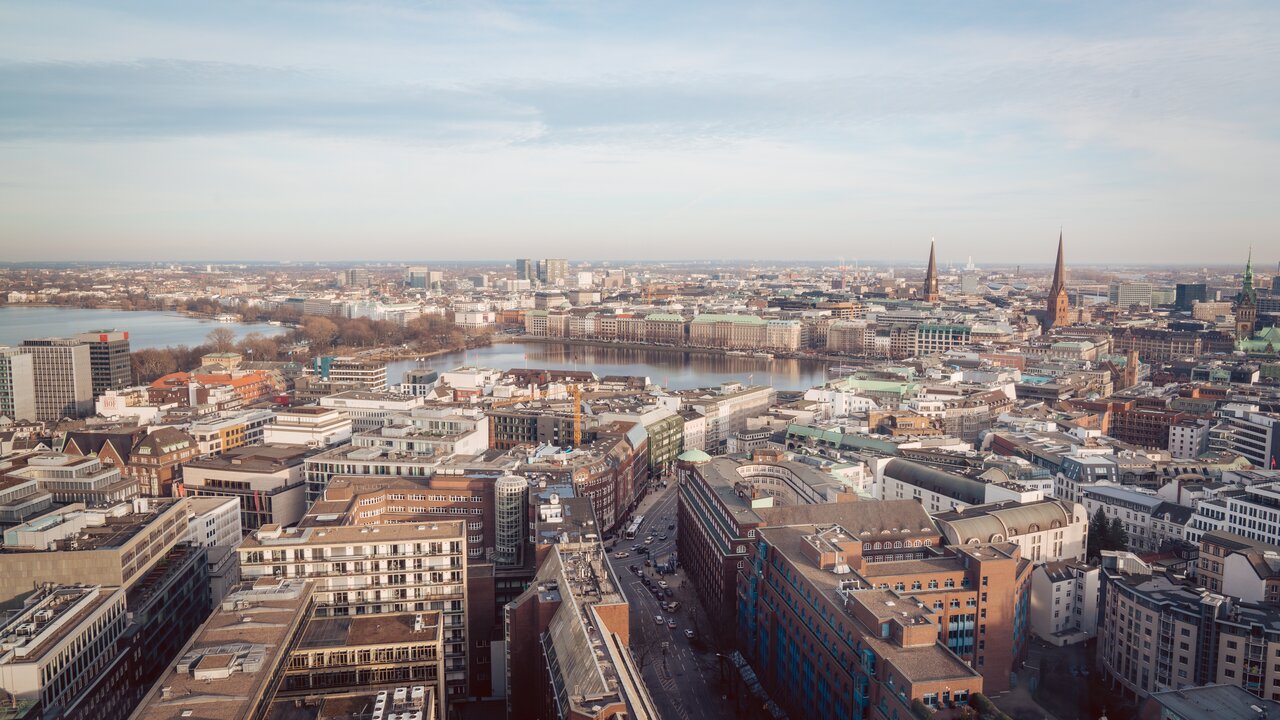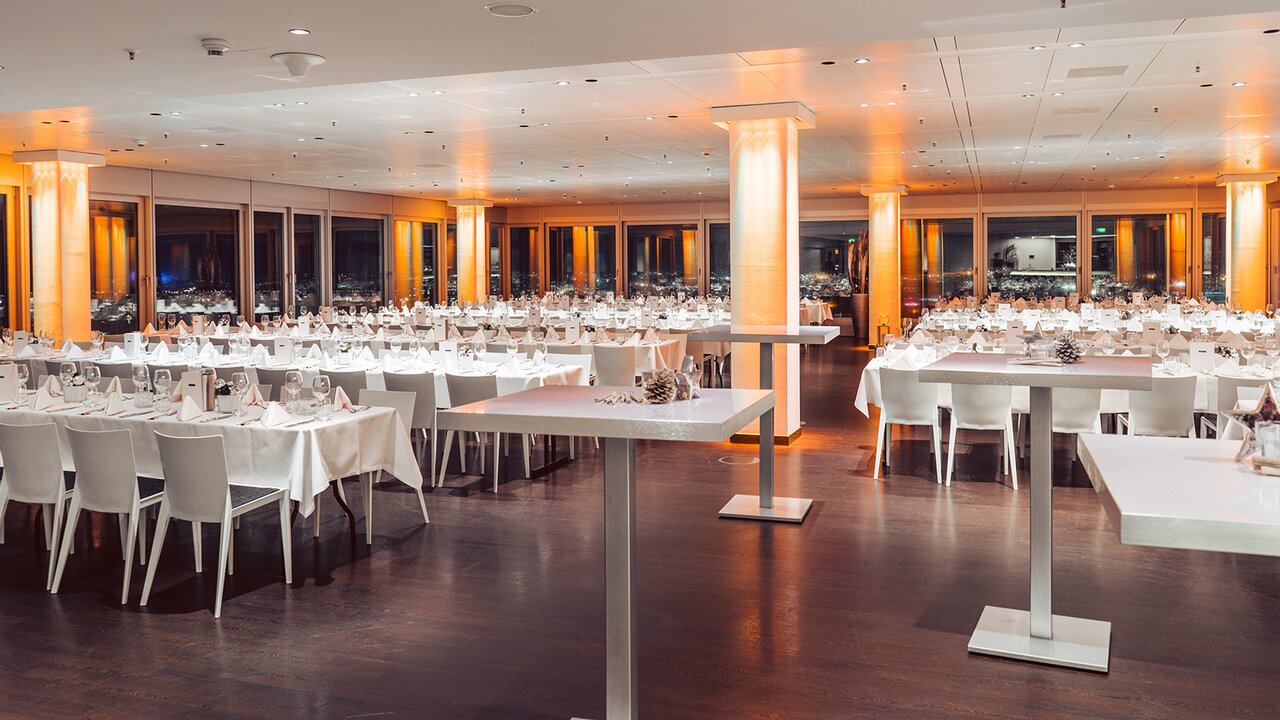 Panoramadeck - Freiraum & Boardrooms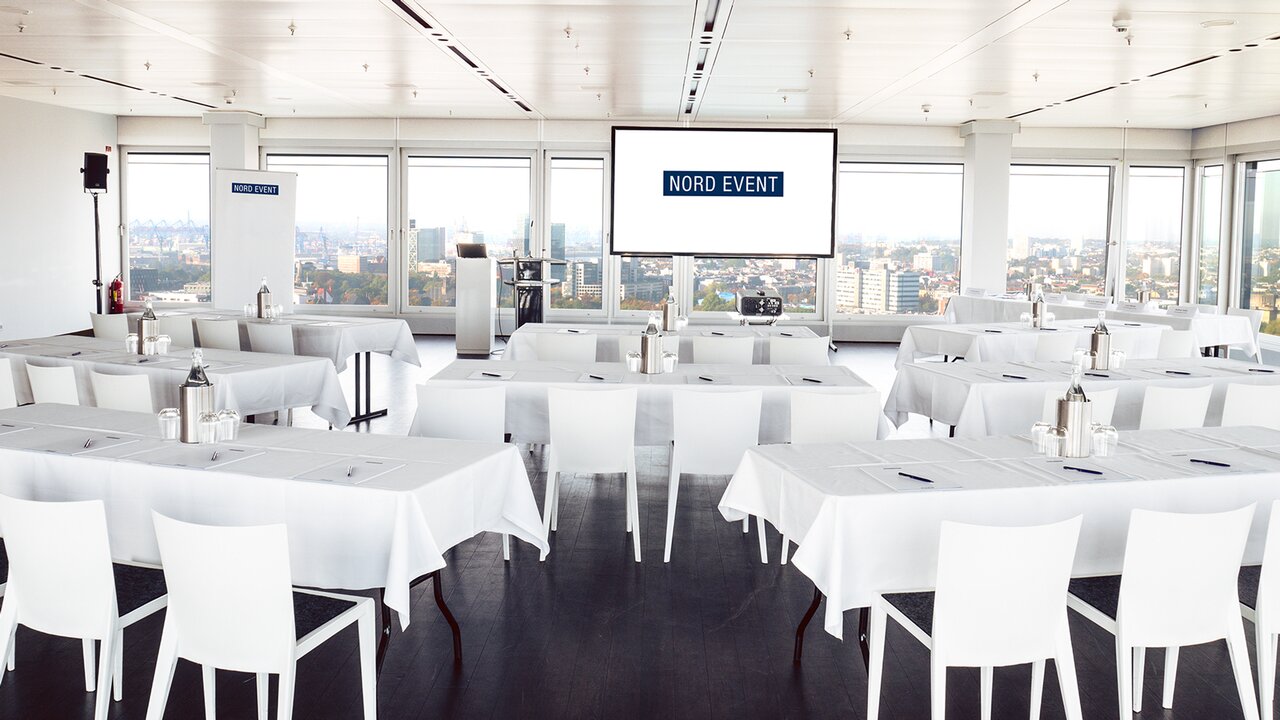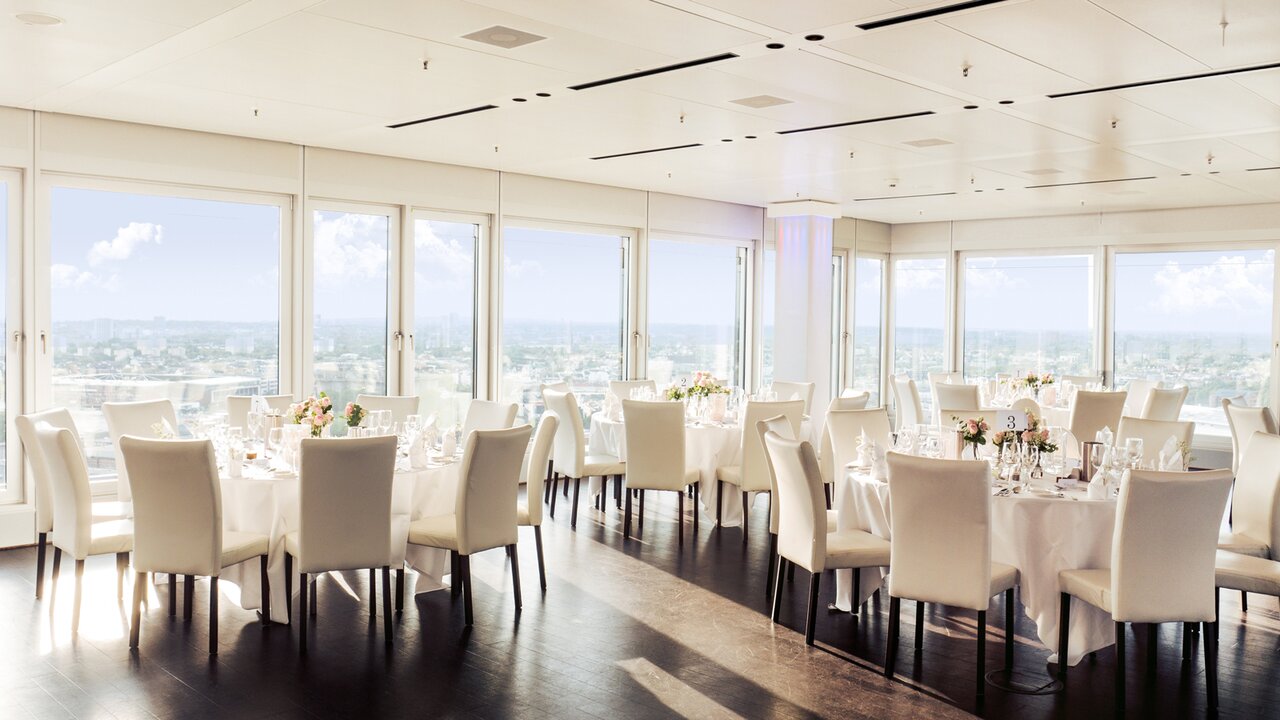 Your location with the best view over Hamburg
One of Hamburg's most popular meeting points for clients, employees and colleagues is to be found on the Gänsemarkt square, one of the Hanseatic city's busiest business districts. At your next event in the basement of the EMPORIO tower, you will now be able to take your seat in a completely refurbished new events area.
With a capacity of up to 350 people, the Great Hall offers a stylish atmosphere and state-of-the-art event technology for your meetings and conferences.
This unpretentious and yet elegant venue in close proximity to Hamburg hotspots such as the Jungfernstieg, the Alster or the Hamburger Messe exhibition halls is ideal for your B2B events. These can also be combined with a team-building experience or stylish evening function in the VLET Culinary School on the ground floor or on the NORD EVENT Panoramadeck on the 23rd floor.
Features
accessible
boarding rooms
WiFi
lift
daylight
close to hotel
access to public transportation
parking space
can be darkened
integrated bar