Mare Frisium
Sandtorhöft I Hamburg
10 - 90 persons
Why not take your private or corporate event out on to the Elbe? On board the Mare Frisium, you can experience Hamburg from the water. Whether your event is a conference, press conference, birthday or wedding – any occasion can be celebrated under these sails! First launched in 1916, the lovingly restored windjammer Mare Frisium has a versatile layout, offering two salons, an extensive deck, and 14 cabins with showers and WC. It can accommodate 90 guests during the day, or 27 overnight.
Mare Frisium
Experience your event on a traditional sailor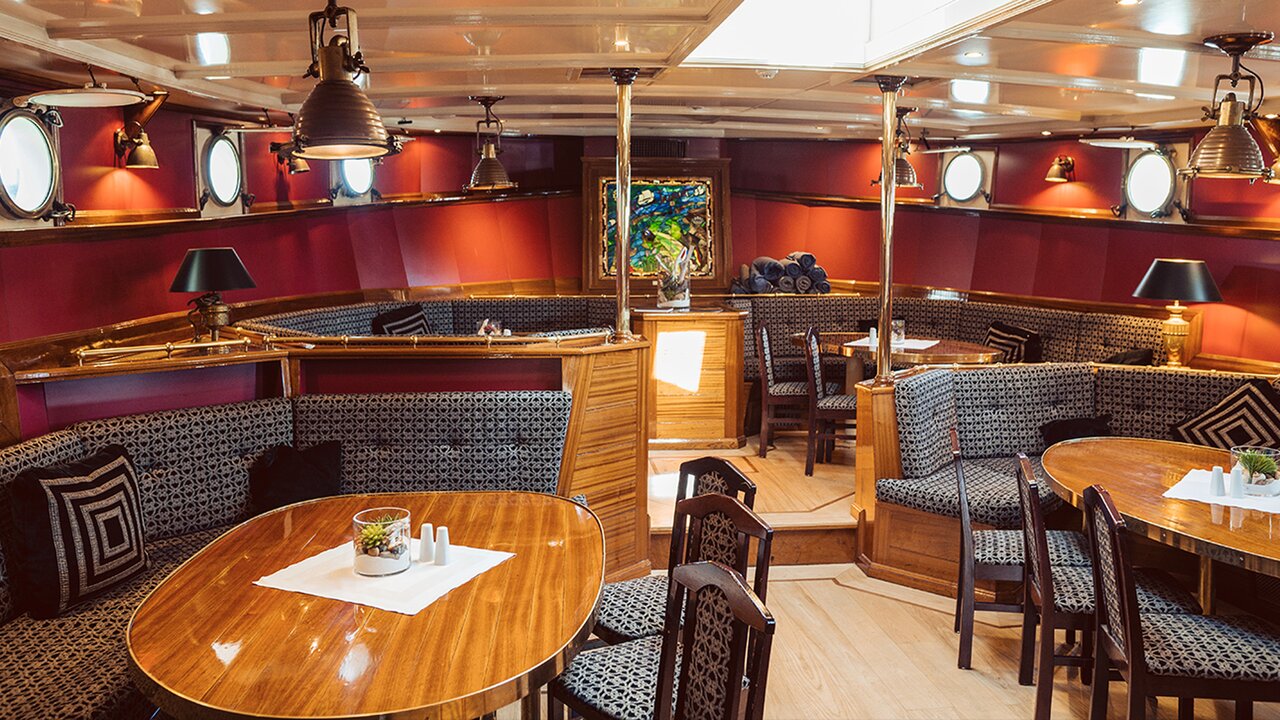 Your event location on a traditional sailing boat
As a provider of sailing trips during Hamburg's annual port festival, an official ship at the Kiel Week summer festival, or as part of the stage set and documentation for Udo Lindenberg's 2nd MTV unplugged album, "Live vom Atlantik" - the Mare Frisium is known all over town. Combine your event with an unforgettable sailing cruise and take your family, friends, colleagues or clients out on the water. The Mare Frisium can be chartered for your exclusive use on dates of your choice or during the course of major maritime events such as the Hamburg Port Anniversary or Kiel Week.
Our captain will be delighted to set his course in accordance with your individual wishes!
Features
boarding rooms
WiFi
daylight
close to hotel
access to public transportation
can be darkened
integrated bar