Entertainment & Artists 
The right entertainer for your event in Hamburg!
Why not put the icing on the cake at your event by organising an entertainer?
Put on the cream cap with an entertainer for your event! Wether you like an walking act, artist, DJ or a liveband – with our diversified entertainment portfolio and our close partnerships with artist agencies, management offices and the music industry, we round off your party perfectly.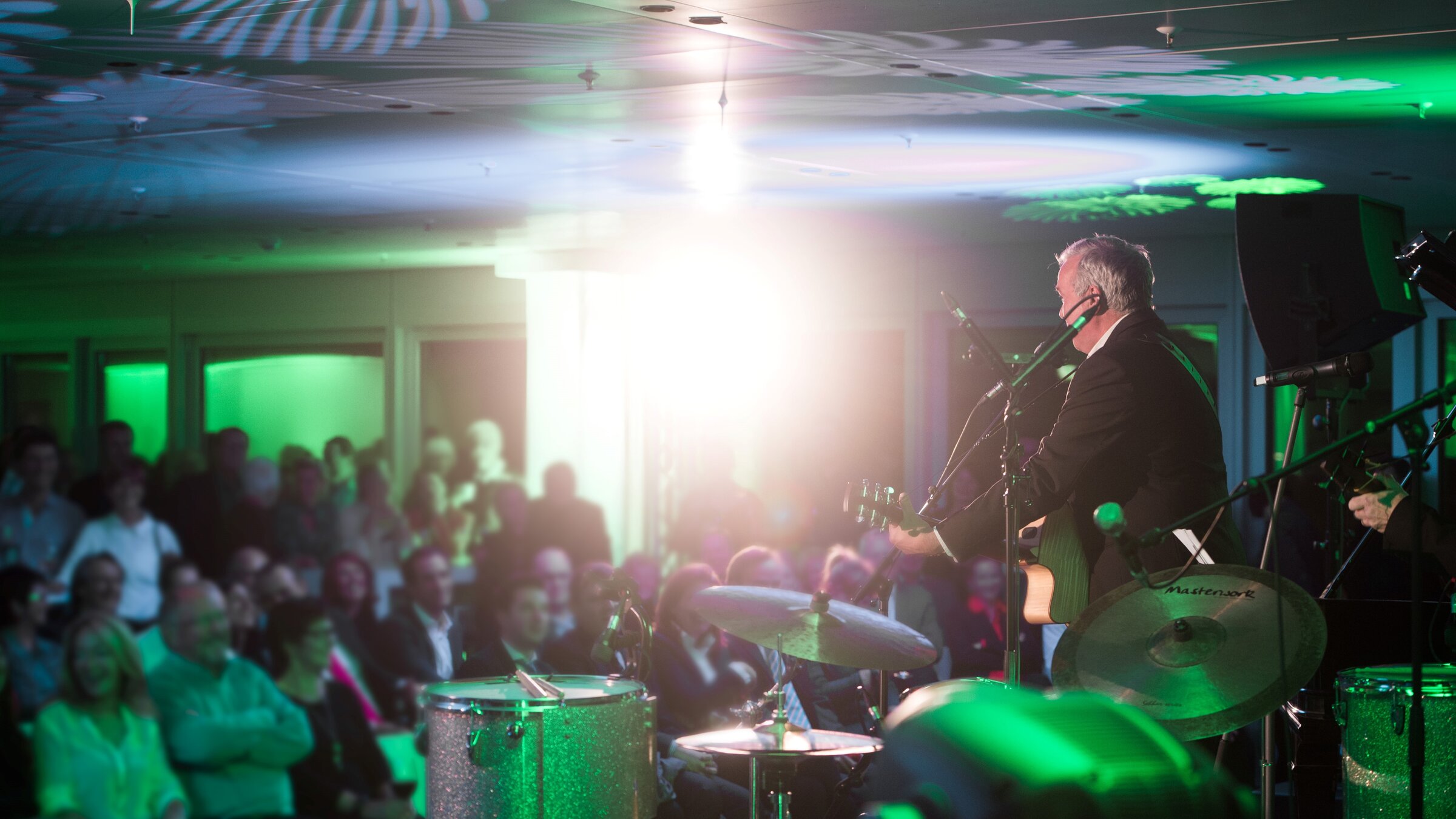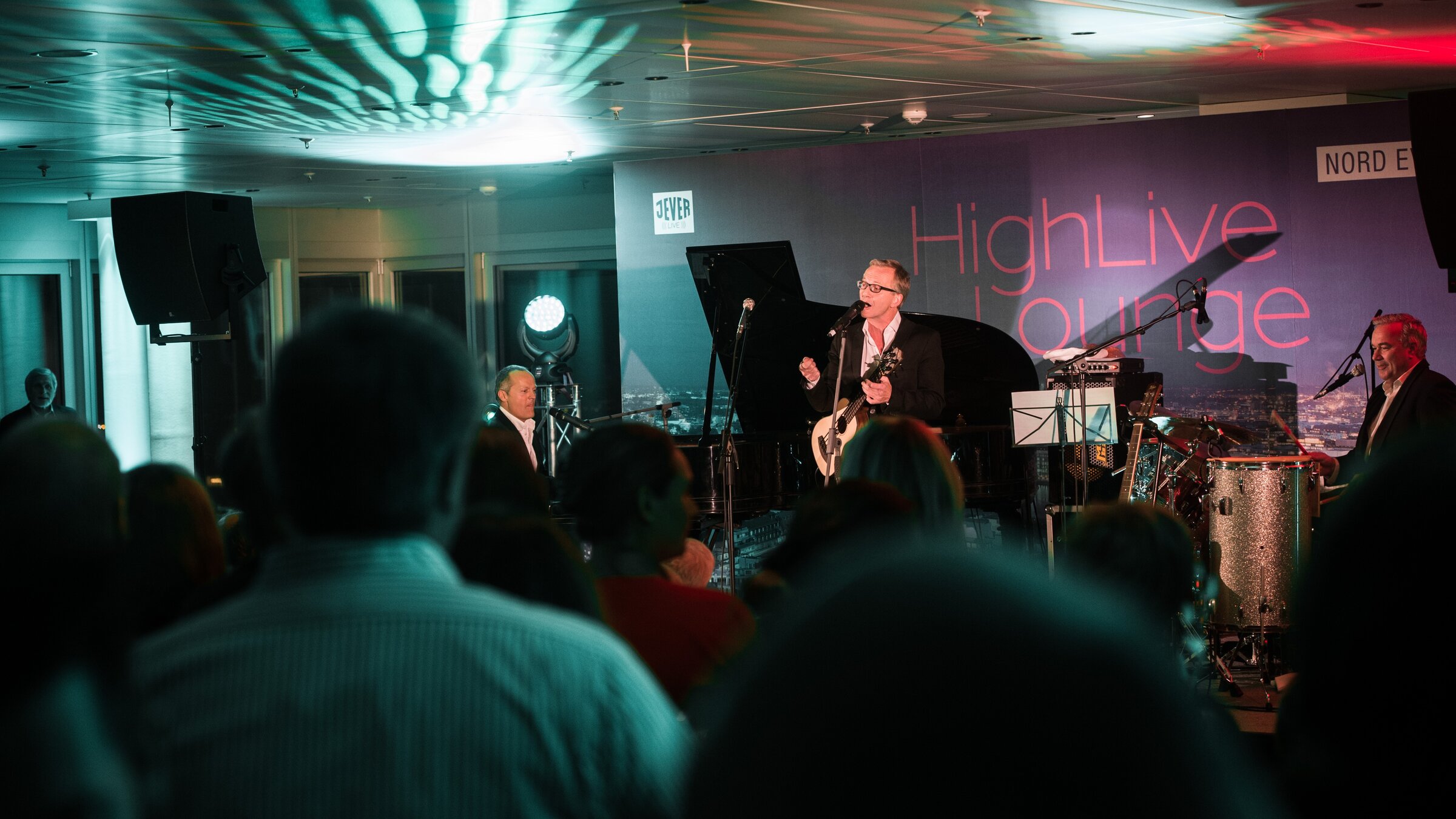 We will rock you – the right artists for unique moments.
No matter how individual each event is, the process still remains classic: As soon as the plates are cleaned up, the dancefloor will be in focus. And that's why your event needs the right entertainment, to perfectly round up your day. We also gladly take over this planning for you!
German artists like Lotto King Karl, Joja Wendt or Max and Frieds – that's only a small selection of stars who already stood on our stage. But our diverse portfolio has so much more to give: DJ, Live-Band or artist – tell us about your imaginings and our team will bring you the right showprogramm.
Surprise your guests with a little magic show or marvel at them with the performance of artists. Bringing your guests to laugh? No problem for our charming comedians with short stand up comedy or known moderators, which will lead your event with a lot of humour and professionalism.
"Lights out, spot on" - It is said, when the stage is brought to life at your event.
Classical choirs, well-known DJs or rousing live bands make sure that your event will be filled with music and the dance floor with guests: up-to-date music from the charts, but of course also classics will be given to the very best and create unforgettable moments for you and your guests!
We plan your event
Request your non-binding offer here.