VLET Catering
Hamburg cuisine for your events in the hanseatic city
Experience Hamburg & above all taste it - your hanseatic catering in Hamburg
If you want to celebrate in Hamburg, we can also conjure up the taste of the Hanseatic city on your plate! In cooperation with the VLET Gastronomien you can choose the best of northern German traditional recipes and regional ingredients for your guests.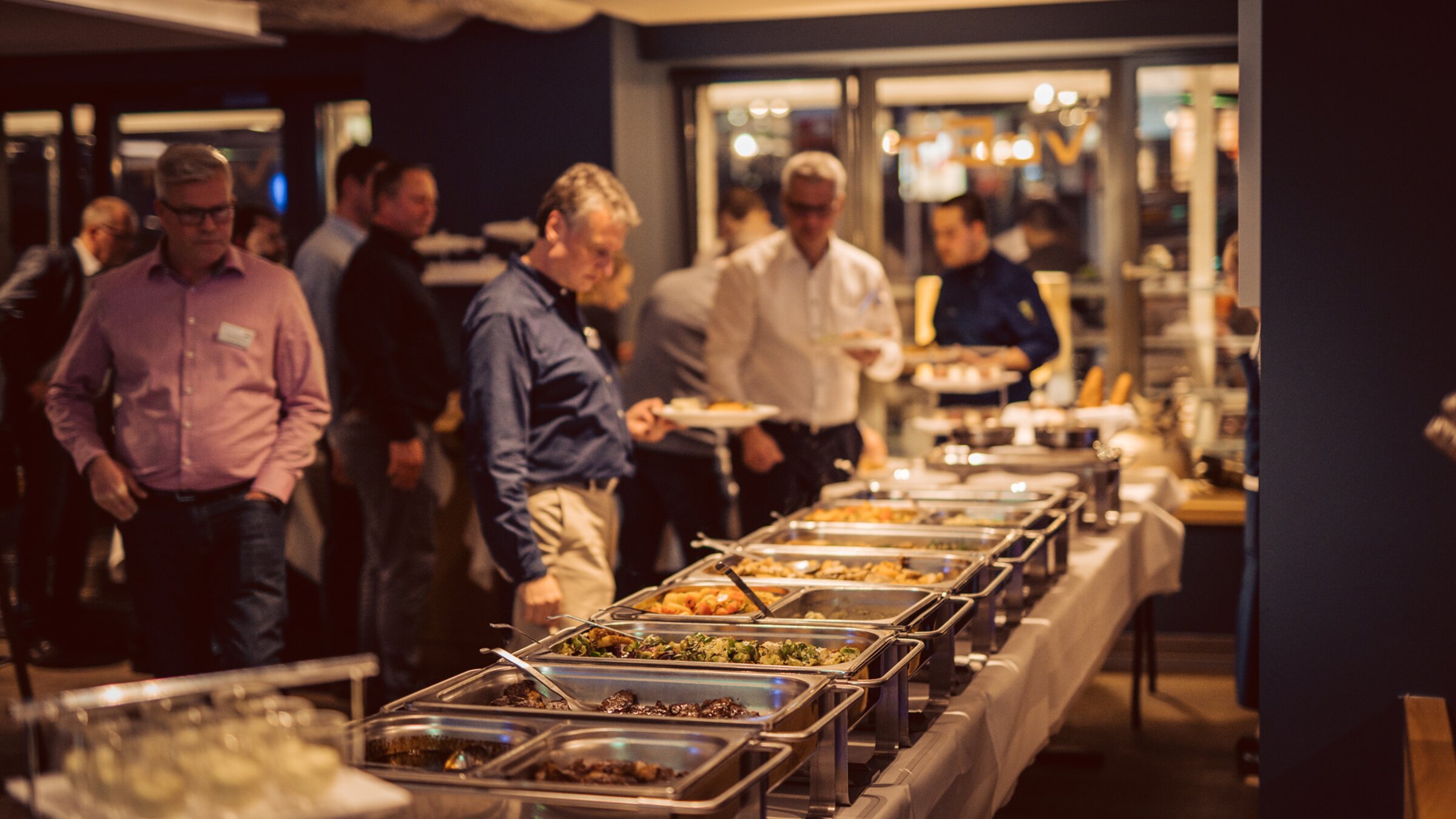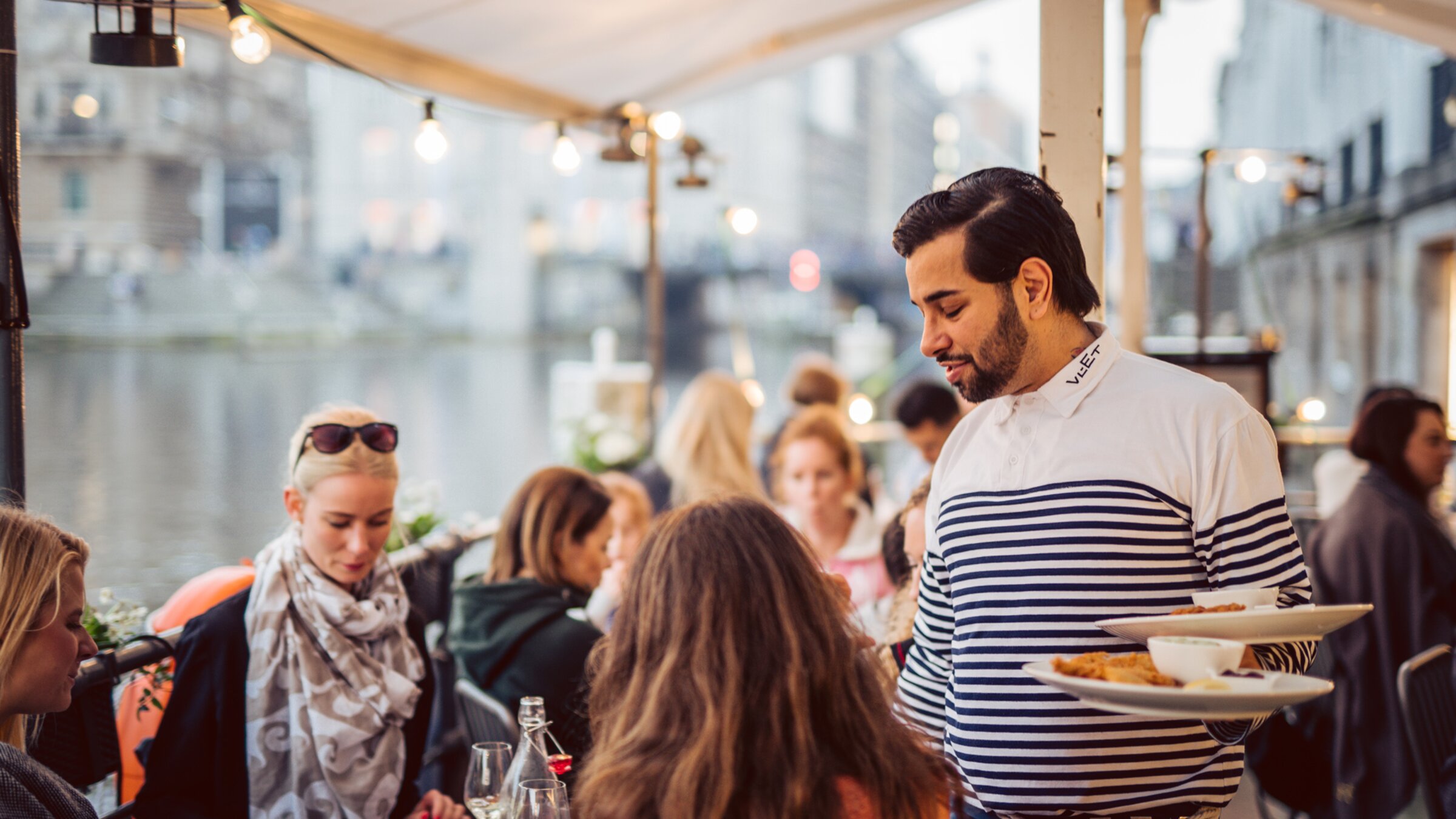 Nordic & regional by nature – VLET, my catering-pearl!
With the focus on regional Hamburg kitchen, the VLET gastronomy firmly established in Hamburg in the year 2008. Sustainable products from selected manufactories and specially made products such as bread from the VLET bakery distinguish the two restaurants as well as the cooking school.
Do not only invite your guests to Hamburg's most beautiful corners, but pamper them with the taste of our favourite city! The teams in the kitchen will conjure up traditional northern German recipes in modern interpretations and mixed with international dishes for your event - whether as finger food, buffet, at live cooking stations or as a set gala dinner!
Lapskaus, tatare, traditional Hamburg "Pannfisch", beef fillet and much more - The main thing is to be fresh, regional & of the best quality! That's the VLET philosophy for more than 10 years. Directly from the farm or from the fish market: The team obtains all the ingredients for the dishes from regional partners or even goes on a special search in the city for e.g. elderflowers to make the perfect jus.
Take a spoonful of passion, a pinch of love for detail & sustainability and refine everything once again with a big dash of seasonality - the VLET recipe is ready! Whether you plan your event in spring, autumn, summer or winter – the VLET Catering makes sure to provide you with seasonal culinary highlights: Look forward to asparagus from april to june or duck and goose during christmas time. The VLET team advises you with seasonal menu suggestions, from which you can choose high quality food with incomparable hanseatic taste - whether at events in NORD EVENT locations or for your events at home!
We plan your event
Request your non-binding offer here.