Charter your ship during the Hanse Sail Rostock
Your business event during the Hanse Sail Rostock from 08th to 11th August 2023!
Experience the beauty of Rostock and Warnemünde!
From 08th to 11th August 2024 the Hanse Sail in Rostock will again excite with its diverse programme items on land and see. The Hanse Sail is quite rightly one of the major maritime summer festivals in the north of Germany and Baltic Sea Region. The largest maritime event of Mecklenburg-Vorpommern attracts millions of visitors to the Hanseatic city the since 1991. Highlight of the ever growing fair is the regatta of traditional sailing ships by Warnemünde – one of Germanys' most beautiful sailing areas.
Take your colleagues, employees and customers on an unforgettable event and charter your exclusive sailing ship from which you can enjoy all maritime highlights away from the Waterkant!
Impressions of the ships
-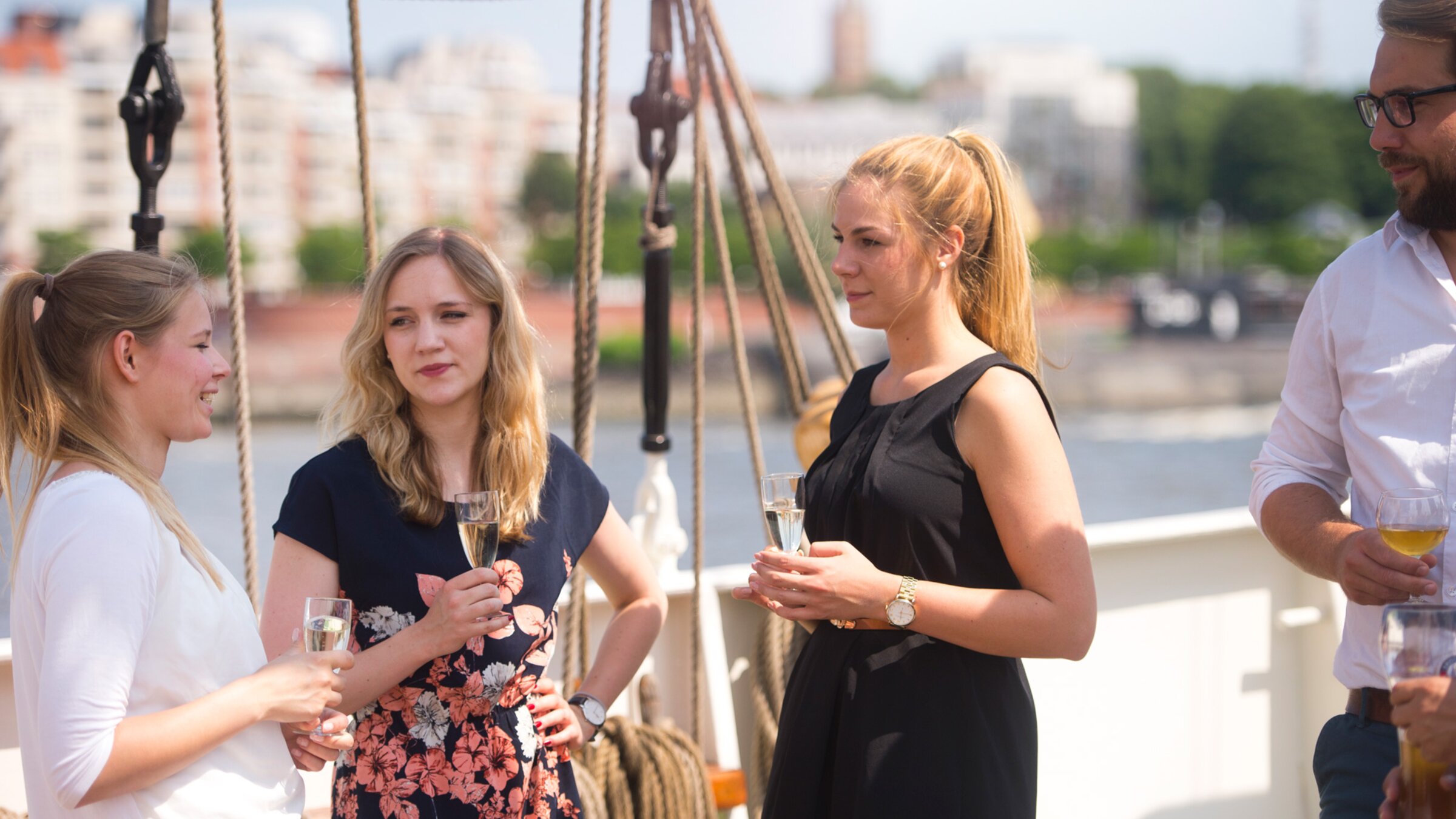 From the city harbour to Warnemünde - do not miss out on the Hanse Sail Rostock 2020 highlights:
diverse exhibitions about the themes "sailing" and "people"

More than 50 ships of various boat classes and construction years

Entertainment on more than 5 different stages along the fairground

Open-ships every day during the festivities

Exciting cutter rowing races at the maritime museum Rostock
Bring your team or customers for a corporate event to the place where others go on holiday: Set sails with us for unforgettable moments!
We plan your event.
Request your non-binding offer now.