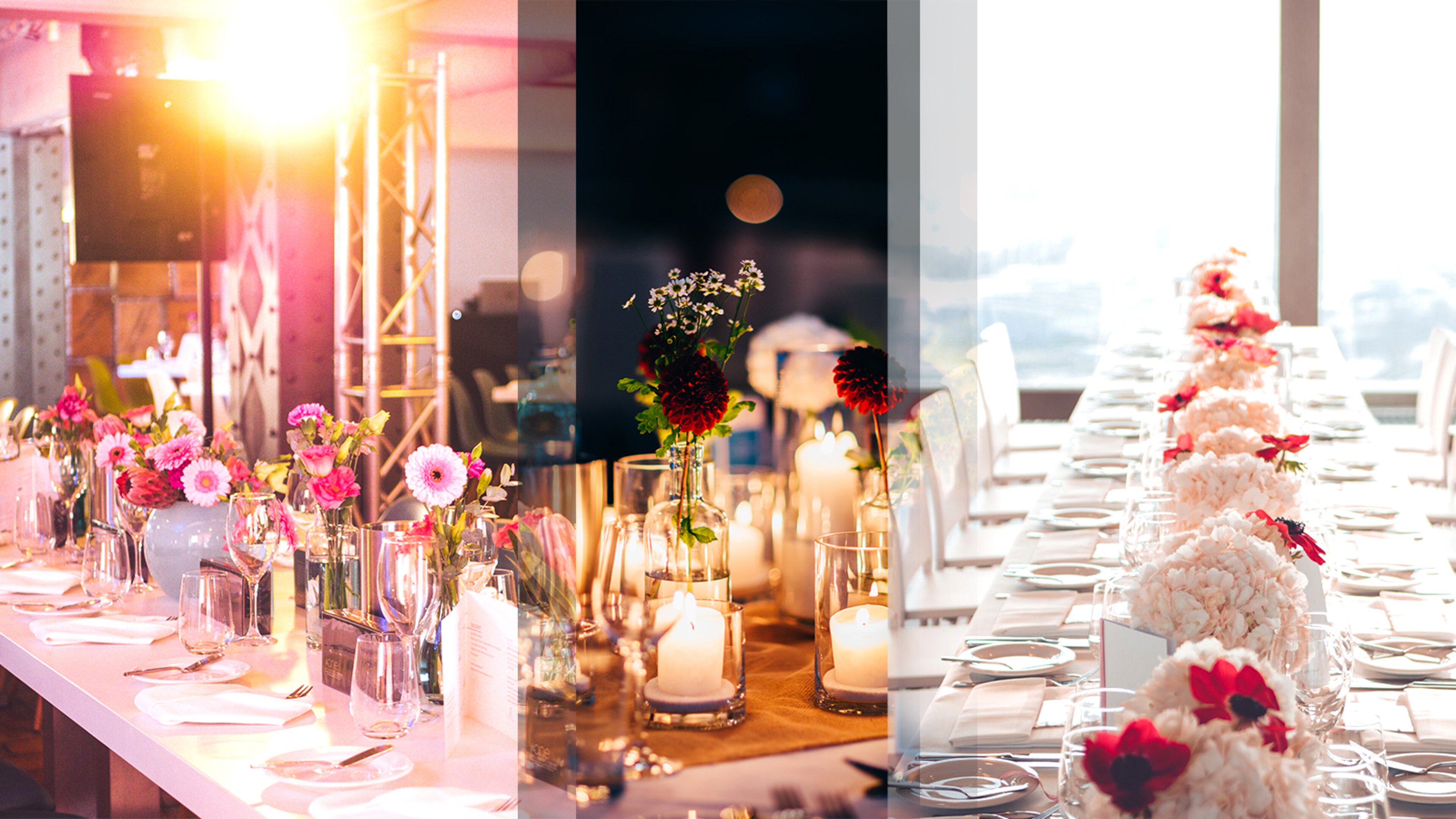 Floristy
Decorate your event - with the NORD EVENT floristry
Transform your event into a flower dream with our event floristry in Hamburg!
Say it through the flowers and bring floral atmosphere to your event. From table decorations to bouqurts, from simple to extravagant - our in-house NORD EVENT floristry will conceptualize your decoration according to your wishes.
Decorate your event according to your taste
with

the NORD EVENT floristry
Whether for conferences, receptions, evening events or of course weddings & birthdays - there is nothing like a floral decoration for your company or private event!
Designed from flowers freshly bought daily from the Hamburg flower wholesale market, our decoration not only provides a breathtaking look for your event, but also bewitches you and your guests with its scent.
You want a certain coloring or a motto on which you want to plan your event? Then contact our team: years of experience in this industry collides with your ideas to boundless creativity, so that we can fulfill all year dreames based on a personal consultation. Small table decorations, large flower walls or bridal bouquets - the capabilities of our floristry has no limits!
Would you like to mix the whole thing with a little more hand-picked decoration? That's no problem either - our team will find the right accessories for your flower dreams and create a breathtaking overall picture on the tables or in the entire event location, taking your event optically to a whole new level.

We plan your event
Request your non-binding offer here.